Regular price
$1,500.00 USD
Regular price
Sale price
$1,500.00 USD
Unit price
per
Sale
Sold out
View full details
The world's only UHF RFID deactivation device.

The UHFKill is specifically built for UHF (Ultra High Frequency) RFID Tags used in the wholesale apparel / footware / eyeware markets for inventory tracking. Instantly disable embedded UHF RFID Tags without damaging the retail product.
The UHFKill Devices only work with UHF / Ultra-High Frequency RFID Tags. If you need to disable Low and High Frequency Tags, please use the NFCKill device.
Designed to disable RFID Tags at an industrial scale, the UHFKill meets the needs of hundreds of clients daily:

Destruction of UHF tags embedded in shoes
Destruction of UHF tags embedded in clothes
Destruction of UHF tags embedded in eyeware
Destruction of UHF tags embedded in jewellery

Destruction of UHF tags embedded in industrial products
Disabling RFID tags where the supplier does not provide the tag password
Disabling anti-theft RFID tags that were not disabled by the retailer
Disabling UHF tracking tags embedded to control brand and limit item resale.
UHFKill : An industrial-strength solution
Guaranteed for one year / 1,000,000+ operational cycles, the UHFKill is build solid to meet and survive the challenging conditions of warehouses and product lines.
Technical Specifications
Dimensions: 245 x 85 x 80 mm
Antenna Size: 160 x 150mm
Weight: 2.5KG
Voltage: 10 - 14VDC
Current: 6A (Max)
Instantaneous Power: 15kW
Operating Range: 5cm
Pulse Frequency: 5Hz
Device Operating Lifecycle: > 1,000,000 cycles
Compatible Tags

All passive UHF RFID tags
UHF RFID Tags: 800 - 960MHz

Gen1 / Gen2
98% coverage of common antenna formats
What's Included:

1x NFCKill UHF

1x Power Supply
IMPORTANT: Each product is made to order - typical dispatch within 5 days of ordering.
Product Overview

Product Demonstration: Embedded tags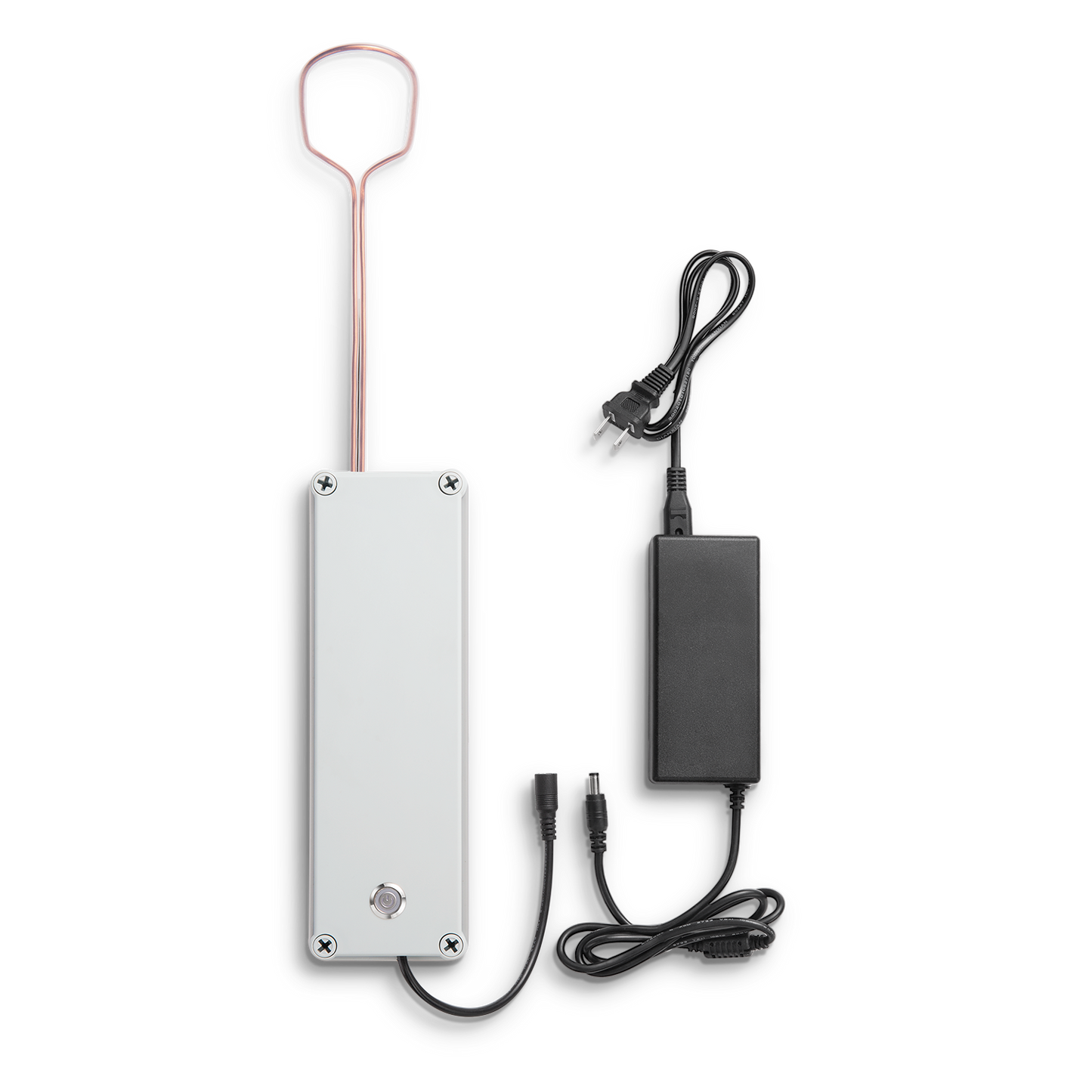 Which device do I need ?
To determine which device you need, you need to determine if the tags are UHF tags or HF/LF tags.
Please refer to the table below in order to determine which type of tag you are dealing with, and which device you need to use.
UHF (Gen1, Gen2)

Easily identifiable by their "wing" style antennas with the RFID Chip in the middle, these RFID tags are UHF and can be deactivated with a UHFKill device.

Embedded UHF

Ranging from 3 - 10mm, typically embedded in products such as eyeware, these tags are UHF and can be deactivated with the UHFKill Embedded device.

High Frequency

Also called "NFC" tags and typically used in access control, transport, payment systems and identification documents, HF (13.56MHz) tags can be disabled with the NFCKill device.

Low Frequency

Low Frequency (125 - 134KHz) tags are an older technology, still widely used for access control, pet-identification, etc. These tags can be disabled with the NFCKill device.
UHF Tag Overview
UHF Tags are very commonly embedded in consumer products. Because of
UHF tags' longer read-range, tags are often used during manufacturing
for logistics and quality control. However, UHF tags are often used for
other less ethical reasons:
Brand Control:
Large brands often embed UHF tags in clothing / shoes / apparel allow
brands to track individual items and force distribution to their
approved channels only.

While there are legitimate uses, specifically to prevent counterfeits or retail theft, many brands use RFID / UHF as a form of brand control.

Companies
specialised in clothing resale or modification (ie customised sneakers)
are often subject to legal threats via the brand, who track down makers
via the RFID tags embedded in the items - even though their work is
protected via the first-sale doctrines.
Consumer Tracking: Because UHF tags have a unique signature and cannot be easily removed from clothing / shoes / etc, they are used to track / spy on customers.

This can be in the form of data collection in retail environments (following consumer behaviour in shopping malls, tracking a customer's path, habits, etc)